Plants and Seeds
Please see our brochure for our plant list.
Contact us to check plant availability and make an order.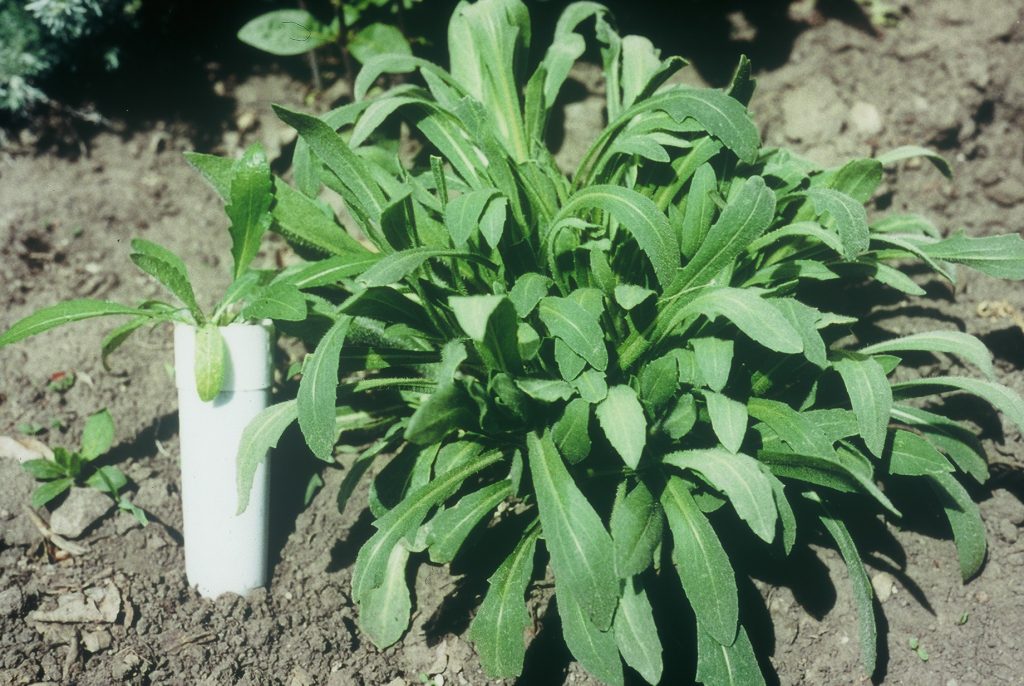 A plug container on the left next to a plant one year after planting from a plug.
Plugs
(Our Standard Container)
Are $4 each
except for:
Shooting Star (Dodecatheon spp.) and Paintbrush (Castilleja spp.)
which are $4.50 each.
Larger container prices vary by size and species.
Seed Packets
Are $3.50 each for single species
and $5 each for the Wildflower Mix.
Orders
Plants and seed are available for pick-up, by appointment, in Bearspaw
or can be shipped or couriered.
Shipping prices are variable based on location and size of order.
—
Large orders can be accommodated with appropriate lead time
based on species availability.
—
Bulk orders can be discounted.
—
Please help us reuse and recycle by returning pots and containers to us after planting.